Welcome to Amarillis Suites! Welcome to the magical island of Santorini; an island full of colors, smells, flavors and experiences which will stimulate every piece of your senses. Born by the powerful mix of the sea, the land and the fire and blessed by the Cycladic sun, Santorini is the absolute touristic destination which combines a rich ancient history, a spectacular geological landscape, a breathtaking view, famous local wines, delicious insular foods and a vibrating nightlife.
Amarillis Suites are located in the city center of Fira and is consisted of fully renovated, traditional Aegean style suites with minimal furnishings and a variety of amenities which will ensure a pleasant and well-experienced stay.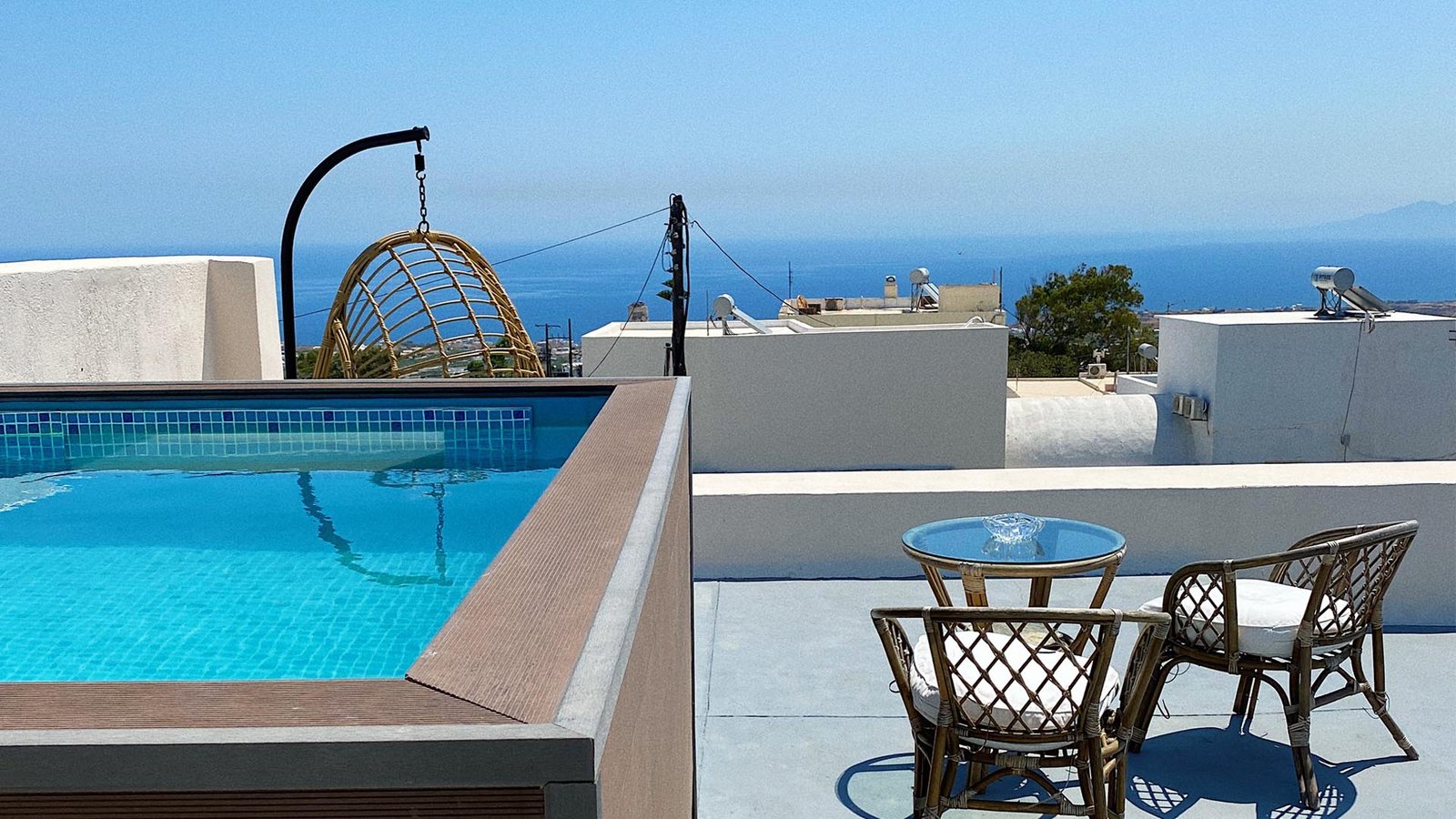 A private terrace with hot tubs is available for the residents, offering romantic relaxation under the amazing view of the volcanic dark blue sea waters, the gentle touch of the Cycladic breeze and the warm kiss of the Hellenic sun. Although Amarillis Suites ensure residents' privacy and calmness, they are actually in the heart of the island's life.
Restaurants, cafes, shops, night clubs and the spectacular Caldera view are accessible on foot through the romantic cobbled alleys of Fira. Bus and taxi station is only a few minutes from the suites, allowing you to schedule short trips around the island.We aspire to make your stay in Santorini unique and unforgettable! Join us in a journey of generous Greek hospitality characterized by professionalism, high standard services and respect of our clients.